Social Media Data Management Tools And Resources
With the number of social media data management tools and resources available, it can be time-consuming managing each account. In order to maintain a strong presence on multiple social channels, it's necessary to organize your campaign strategies.
The following list of the Social Media Data Management Tools And Resources simplify things so that you can effectively generate leads.
Top Social Media Analytics Tools 

TrueSocialMetrics  is a social media analytics tool inspired by expertise of top domain experts and designed to help marketing specialists improve their social media presence and it's impact on business. It helps you save time on reporting by analyzing all top social networks in one dashboard. While Comprehensive Content analytics and Competitive analysis provide insights for improving your ROI.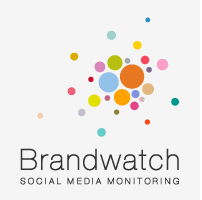 Brandwatch works by gathering data about what people are saying in regards to your brand, your products, and your competitors. You can set up Boolean search strings to monitor; for those who aren't familiar with the term, it's an "on/off" setting, and is very easy to set up.
Locowise, a New Social Media Analytics Tool. Locowise is emerging as one of the top social media reporting tools in the business. It has many different functions that can use the data from social media profiles to inform marketing strategy all the way up the executive level.
Full-Service Social Media Management 


Bright Age Digital Creative Agency: A boutique, Los Angeles based full-service digital creative agency dedicated to developing innovative social media campaigns.
Do you have a social media managment tool or resource you would like to share with our users? We want to know about it. Please email us at info@socialmediadata.com.