Social media is a motivating force in the food industry. Yes, while some businesses are embracing the online exposure their company can get, others are afraid to take chances. In today's advanced world of technological innovations, a food company can't survive without social media exposure. Not only that most platforms such as Twitter, Pinterest and Facebook are free, but most of them are additionally oriented towards people's visual senses – and we have to admit that there's nothing more tempting, alluring, and stimulating than a meal that's ready to be eaten through the screen of a computer.
Defining goals
Whether you're new to the online food-zine business, or you already run a famous food enterprise, it's never too late to boost your social media needs. Food branding needs proper PR, and in order for a campaign to entice and draw an audience, it must be carried out after a thorough market examination. Creating a buzz and coming up with a plan that's interesting enough to make people curious is the first step of an exceptional food branding campaign.
Burger King decided to test people's friendships with a campaign that offered a free whopper burger to those who had the courage to delete 10 friends from their Facebook accounts. Although it sounded rather bizarre at first, the scheme was quite ingenious. The people who wanted the free burger had to inform their friends that they will be sacrificed. Those 10 friends spread the word; they too delete 10 friends, and so on. 230,000 people were 'sacrificed' after 7 days from the campaign, and Burger King got several marketing campaign for their initiative back in 2009.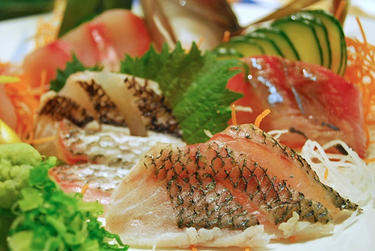 Linking social media with a corresponding audience
Make sure to consider your target audience when picking a social media platform. If you're after customer engagement, Twitter, Pinterest, and Facebook and excellent tools. Yet, if you want to reach business contacts and draw in potential investors, using LinkedIn might seem like an excellent alternative. A great way to understand social media platforms and their audience is to check out business profiles like yours.
Be explicit with your products
Never underestimate the power of great photos in the food business. A great example is the Pinterest board of Fantastic Pasta, a food company that managed to draw 40,000 followers. Followers are automatically transposed into website traffic, and website traffic leads to increasingly more customers. As far as food is concerned, the general presentation matters the most. The meals have to be visually delicious for people to want to try them out, or make them.
Stay updated with current events
Measuring return on investment (ROI) can be rather difficult to accomplish in the social media environment. Sometimes, proper timing is everything that counts. It's critical to stay updated with everything that happens out there, even with the things that are not related to the food industry. After Hurricane Sandy hit the US, a lot of restaurants struggled with loss of product and extensive damage. To help those people, some New Yorkers decided to create an online campaign known as "Dine out NYC" on Twitter in order to boost awareness and make people go out and have dinner in restaurants around the city to help them get back on their feet. The campaign managed to appeal to more than 4 million people.
Learn from social media and have fun
Using social media to brand your food company and make it known online is the smartest way of advertising. You don't have to take things too seriously, and although it's a business meant to attain success, this doesn't mean you can't have fun. Reach your audience on a humane level, and make your products famous without hiding behind a front group that uses aggressive marketing techniques.
Social media has a vital role in the food business sector. Both Facebook and Twitter can bring organic customers to your page, and for those customers to be enticed by your products, it's important for your company to be transparent. Unlike traditional marketing campaigns used 10 years ago, social media marketing can't be controlled. People are free to express their concerns online so bad reviews should be expected. Don't take bad criticism the wrong way, make improvements, and turn every negative thought to your advantage.
If you enjoyed this article, Get email updates (It's Free)