What just happened to Twitter? Has it merged with Facebook? These are questions on the mind of many of Twitter's users with the introduction of a new profile format that is similar to the rival network. As a brand, what do you need to know about the changes? How can you take advantage of the new options available for your Twitter profile? How can you use them to take your online marketing to the next level? Keep reading to learn more.
What's New?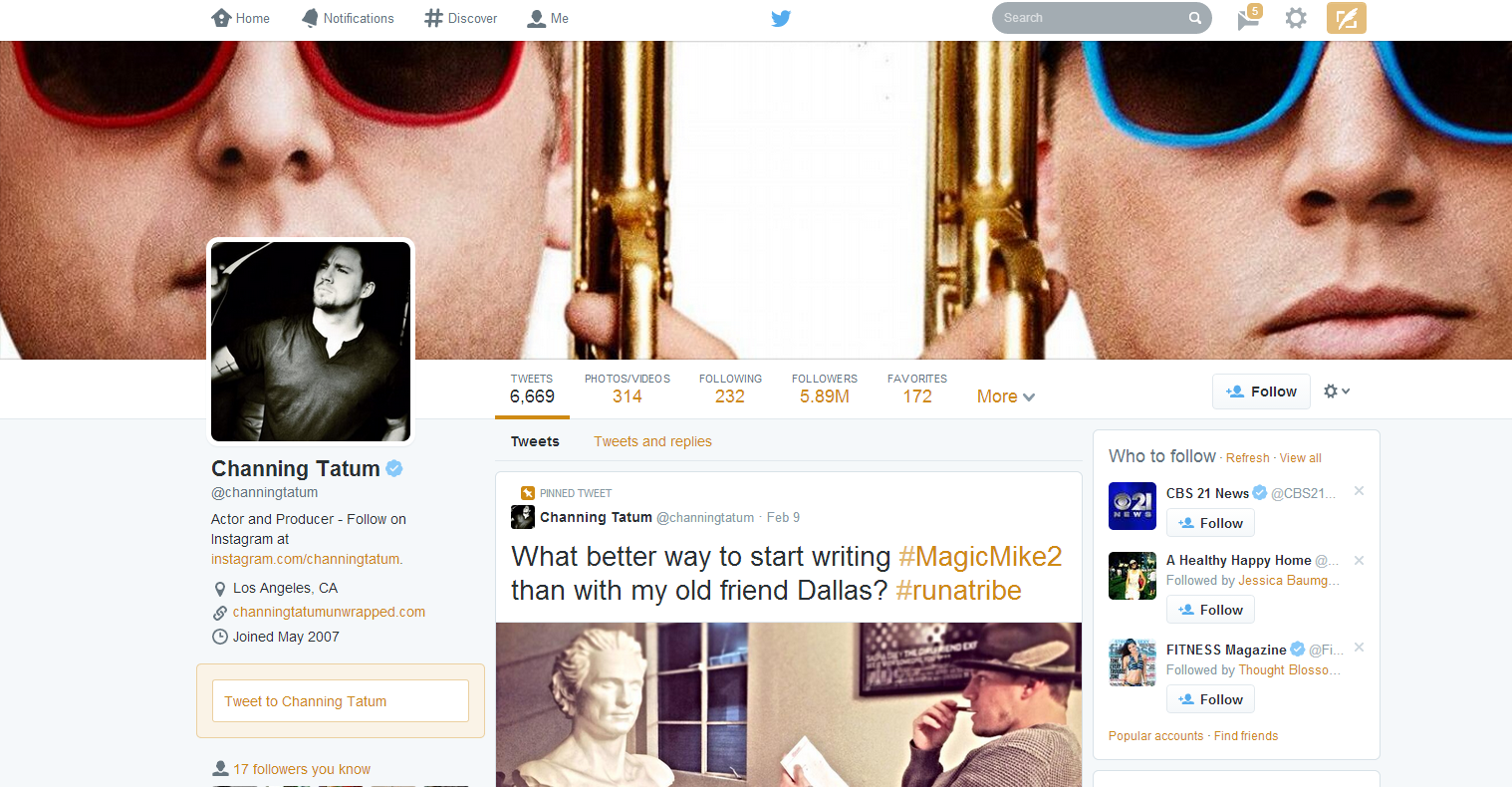 For starters, it looks like this. With the large cover image, smaller profile picture, news feed and data to the left hand side, Twitter's new profile page does have a stark resemblance to Facebook. That much is clear.
It's now easier than ever for users to interact, to find basic contact information, to message directly and to learn about the interests of other users. The new layout is definitely different.
Optimizing Your New Profile
As a brand, it's your responsibility to optimize your Twitter profile to make the most of this visually appealing change. By taking action now, you'll stand out among competitors who have yet to make a few adjustments. The best part? It's not hard.
It all starts with your images. Think about how you'd like your online followers to relate to your brand. Chances are a simple logo won't do the trick. Your larger cover photo should include a visual representation of your brand, your employees, your products or anything else that is personable. The same goes for your actual profile picture. If you're a healthcare provider, consider comforting, calming images that include patients and physicians. In the same way, if you're a heavy-duty machining company, images of contractors or your team members could go a long way. Remember, when you post a tweet, your profile picture shows up next to it, you want your customers to feel as though you're talking to them, not as though some brand they don't relate to at all is spewing words.
Double check your contact information, if it's not clear, take the time to make it clear. Be sure that if your Twitter profile page is the only place a potential customer finds you online, they have all the information they need to move forward. Simplicity is critical.
Check Your Tweets
The new profile makes it easier than ever to track the tweets of a specific brand or individual, just like Facebook does. Because of this, it's critical to look down through your personal feed. What stands out? Are you sharing the same information over and over again? Is there enough variety? Does your content speak to your profile viewers in the way you want it to? If not, your approach to posting could use some tweaking.
Remember that variety is important. Take the time to share photos, links to content, memes and important statistics that your followers will care about. If you run a company blog – which you should, if not, it's time to get on that – make sure you link to content, with an image, on a regular basis.
Your newsfeed on Twitter should accurately represent your brand and should allow your followers to get to know you. If it doesn't, the new profile brings an excellent opportunity for change to the table.
The new Twitter pages are being released slowly. Practice patience; if your profile still looks the same, that will change shortly. However, by preparing in advance, you'll be ready to revamp your profile in a way that could boost your marketing in a big way.

Scott Huntington is a writer and blogger. Check out his new blog, offthethrottle.com.  
If you enjoyed this article, Get email updates (It's Free)