These top twitter marketing tools for 2016 are sure to boost your presence on Twitter. Promoting your company on Twitter comes with many obstacles and we have highlighted the top six management tools to keep your twitter account growing and cutting edge.

Hootsuite is one of the largest and most popular social media management tools. Hootsuite is a perfect tool for online marketers because of its ability to not only manage Twitter but also LinkedIn, Facebook, Reddit, and many other social network sites simultaneously.
Hootsuite has the ability to:
Target specific audiences
Schedule Tweets
Attach an Image or File
Save Tweets as Templates
Manage more than one twitter account at a time
Shorten URLs using Ow.ly
Find trending topics using twitter quick search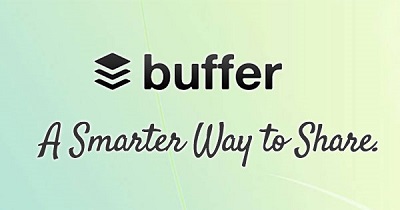 Buffer is a top twitter marketing tool because it saves time, drives traffic, and engages fans. Buffer schedules tweets at peak times throughout the day so you get the most out of each post. Your followers will see your updates more frequently when you save posts for the best performing times of the day. In addition, Buffer is able to post to all social networks when you create new content. Buffer is available anytime and anywhere to use with Buffer's browser extensions and mobile apps. This feature helps to easily add content to your social media.

TweetReach is a great twitter management tool because it lets you see how far your message has traveled. Being able to see the true reach of your tweet will help to improve and analyze your social media strategies. TweetReach allows you to see what worked and what did not work and helps you find the solution by identifying URLs and hashtags, finding the best times to tweet, and it gives you detailed contributor analytics.

Commun.it is a top twitter marketing tool that interacts with followers and manages twitter relationships. The main objective of commun.it is to increase engagement on your Twitter. One unique feature of Commun.it is that it thanks new followers personally which engages fans. In addition, Commun.it considers who to follow and who to unfollow which increases activity. The result? More followers!

ManageFlitter is top twitter marketing tool that created the unique feature Powerpost. Powerpost takes into account your followers and when they are active to automatically post your tweet for the best reactions. In addition, ManageFlitter identifies inactive accounts and useless followers to ensure your twitter is up to date.
 
Topsy is a twitter management tool that can help you discover what is trending in your area and what people are reacting to. This powerful search tool can help you get to know your customers better so you can tailor offerings and ads to your specific audience.
Twitter is rapidly changing the social media world and with these social media management tools, you should now be able to take your twitter campaigns to the next level.
---
Author: Alyssa Perel
Alyssa is currently pursuing a degree in Media Studies with a minor in Marketing at San Diego State University. Her interest in social media and marketing has grown vastly over the years and she enjoys discovering new things about this field every day. You can connect with Alyssa via Facebook and Instagram @aperel.
If you enjoyed this article, Get email updates (It's Free)