Just yesterday, Facebook – the largest social network in the world – announced that it had surpassed 1 billion monthly mobile users. This came one and a half years after the announcement that the network itself had 1 billion users, currently up to 1.28 billion meaning 78 percent of the platform's users are using mobile devices to participate and connect.
This trend is important for any business owner or brand manager to be aware of and to act on accordingly. With 78 percent of users of the world's largest social network using mobile devices to connect, if specific steps are not taken, social marketing activities are at serious risk of falling short. Below are three ways to cater social media activity to mobile users.
Steps for Finding Success
The message is clear: mobile platforms are critical in reaching target audiences. Chances are, your potential and existing customers are looking for ways to connect on the go. Below are a few ways to make it happen.
1.     Use the Right Network
This applies to any social or digital marketing strategy, but is especially important when catering content and information to mobile users. If your users aren't on a certain network, or are more active on one than another, all the strategy in the world won't make a difference. Instead, focus your time and energy on mobile platforms that your customers use regularly.
Recent data shows Facebook, YouTube and Google+ rounding out the top three networks in terms of mobile social platform active usage. It's important to note however, that Instagram has made the charts as the fastest growing network in terms of mobile users.
Find out where your customers spend their time and focus your energy accordingly. An unsecured business loans company may find their potential mobile users are most likely to engage on Twitter with quick facts and updates; whereas, an events planning company might find more success on Facebook.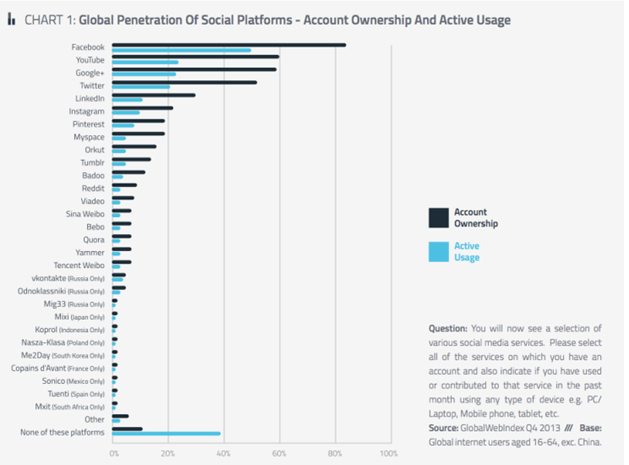 2.     Be Visual
Regardless of the network of choice, visual appeal matters. On mobile devices, users do not want to scroll through long blocks of text, or navigate from one page to another, especially when load times could be an issue. Instead, spreading a message with as few words as possible is always best.
To make this happen, consider creating an infographic when complex information or statistics are at play, inserting phrases into photos or using video to spread a message – this is especially effective considering that YouTube is the second most popular social network in terms of mobile users.
Consider your message and its purpose, and then find a way to convey it without traditional text-based blogging efforts.
3.     Link Out Properly
This step is absolutely critical for mobile social marketing success. It doesn't matter how many followers click on a certain link, if the site that link takes them to loads too slowly, or isn't optimized for mobile users, they won't stick around.
Consider your website or any other place you routinely direct social media followers. Is it optimized for all devices? Can a user on a smart phone find what he or she is looking for just as quickly as a desktop user, without any added frustration? If not, it's time to rethink your website and to consider a redesign.
The bottom line is this: social media mobile usage is on the rise – this trend is likely to continue far into the future. If you haven't taken strides to acknowledge this and use it to your advantage, you're behind. Now's the time to reconsider your strategy and to act accordingly.
About The Author

Scott Huntington is a writer and blogger. Check out his new blog, offthethrottle.com. 
If you enjoyed this article, Get email updates (It's Free)