Social media marketing (SMM) is a powerful tool for promoting your business online. Optimizing your presence on leading social platforms including Facebook, Twitter, Google+, Pinterest, and LinkedIn helps build awareness about your brand/business, interact with your clients & attract new visitors. Getting better ROI through social channels is all about the use of the appropriate strategies & proven marketing tools.
Engage
User-generated blog posts, content, videos, tweets, & chatter are throughout the web. Utilizing the power of brand advocates, addressing consumer concerns & fixing issues empowers participation. It is easier to put out a fire than it's to ignore it.
People prefer to interact & develop relationships with brands on the web. Catering to those fans through product giveaways, social interaction & genuine replies separate the businesses that get it from the ones still in the dark.
Quality & Targeted Content
You will be able to drive traffic to a website, but the major goal is to get visitors fascinated in your blog. Hence, you need relevant and high-quality material on your blog site to keep your visitors interested, to keep them subscribed & to give individuals a reason to share your content. So, the most important step in the ROI increasing process is to ensure your blog has interesting, relevant and quality content.
Create & maintain a blog that demonstrates quality content on a consistent basis. After you obtain your content situated, then you can start figuring out how to utilize your social media presence to push traffic to this destination.
Encourage Visitors to Share
Another tactic you can use to attract more visitors is to ask your site visitors to share your blog post. It is an easy way to generate more traffic to your site. A community that maintains readership will assist you attract more traffic to your site. Towards the end of the post, make sure to give your readers something to do prior to leaving your website. Thus, encourage your visitors to share your message will assist you gain new readers as well as increase ROI.

Social Analytics
Knowing whether your social networking activities are providing any value to your company/business is important to increase social media ROI. Working with social analytics will assist you keep tabs on the activities of your users as well as the result of those activities on your business.
When you are using social analytics, you no longer need to guess whether your efforts are delivering results. You get a bird's-eye view of all your social activities & the capability to dig deeper into all issues with social media.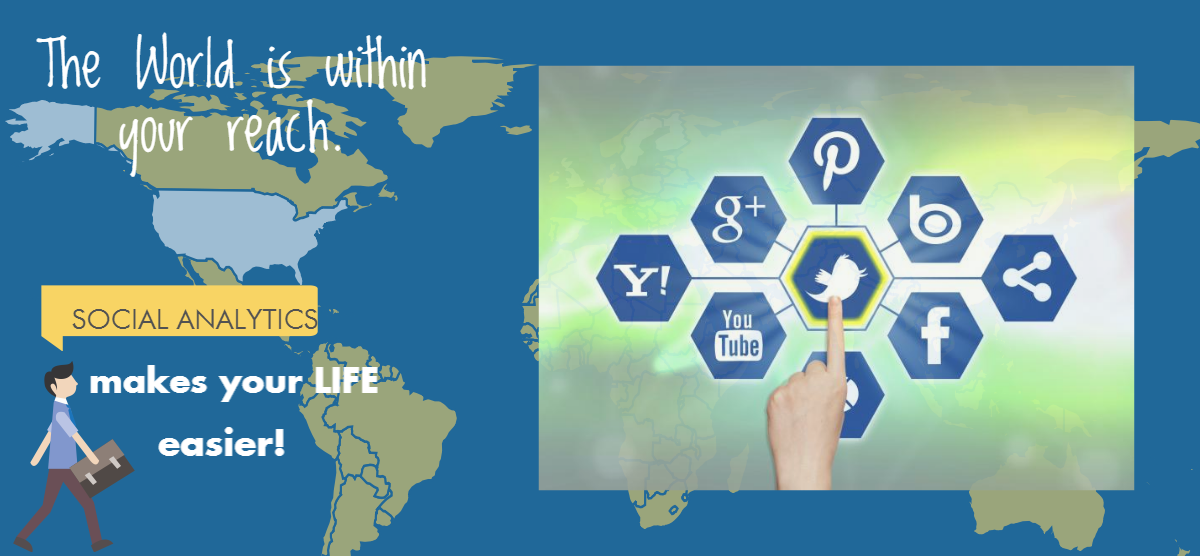 Social + Marketing Automation = ROI!
Keep track of all your URLs. Generate unique links within your marketing automation system to be able to check out which social channels are bringing in traffic & downloads. Hooking up these systems helps your gear work a whole lot better so that you aren't necessarily working harder. Establishing social media insights into your marketing automation platform supports your capability of personalizing & engages meaningfully.
Unlike traditional marketing, social media marketing boosts the effectiveness of the time spent by customers sharing a brand encounter. The most effective way to make the most of social media & gain increased ROI (Return on Investment) is to team up with a professional digital marketing agency or SEO company offering SMM services.
About Navid Tayebi:
Navid Tayebi has a remarkable experience of digital marketing and brand development. He is the founder of Creative Over a digital marketing agency based in Lake Forest, CA that primarily focuses on providing digital marketing solutions for small to medium business. He is a versatile, organized and confident person. His areas of expertise are refinement and development of marketing goals, promotional activities, pricing strategies and branding. You can find Navid on Twitter, Linkedin and Facebook.
If you enjoyed this article, Get email updates (It's Free)