Facebook has been spending some time trying to understand your likes and preferences in order to decide how to design your newsfeed.
This is an attempt to boost user experience at Facebook and to ensure that only relevant information pops up on your screen after you have scrolled through varying content in your daily feed. 
Just like Google would decide how to rank each website based on how long users are spending on it (which eventually decides whether or not your landing page has been useful), Facebook has found a way to monitor the amount of time you are spending going through content displayed on your newsfeed.
The more time you spend watching gaming video content, the higher the chances of Facebook tweaking its algorithm to show you more of it the next time you log on.
Here's the catch for marketers. Not only is it important to engage customers in your digital content, but you are now competing to keep customers occupied long enough for it to be identified as their preference.
As an internet marketer, there are ten misconceptions you need to be wary of. The news feed is getting nastier by the minute, so feel free to put your creative on.
1.       The higher the number of likes on a post, the better
Page owners have repeatedly stated that posts with more likes do not have as much of an outreach as those with more clicks.
Just by liking a post, a user is not engaging with your content and is probably not as interested as he is in a link that he clicked on and spent some time reading.
As a point of success, marketers need to focus their energy on appealing to their readers through interactive and updated digitized content (infographics, original photographs as thumbnails, catchy taglines). This will have an appreciable impact on how widely your post is shown on people's news feeds.
2.       Only the number of fans on your Facebook page matters
Facebook's algorithm has become smart enough to monitor quality of Facebook page fans and to identify those that are either fake or have deactivated their accounts.
Therefore, as a promoter, you need to stay up to speed with the number of likes of your page because Facebook will be updating it on a regular basis.
3.        It is okay to post unverified or controversial content
Based on how news about failing food chains and debunked science myths makes the rounds on the internet, you may be tempted to share news/information/images/articles that you are not sure are entirely true.
Issues such as racism and political debates get picked up widely over the internet and as much as they increase your outreach, they also have the effect of undermining your credibility.
The algorithm that Facebook uses keeps track of the amount of times that people flag or delete a post from their timeline and displays a warning on top of the article.
You don't want that to show up with your page because this will instantly bring down your ranking.
4.       Facebook is the best place to hard sell your product/service
Since November 2014, Facebook has been kind to its users and equally unkind to its marketers. Any post that is overly promotional, containing images and videos that only push potential customers to buy their product will not be shown too frequently in news feeds.
The organic distribution of such a post will diminish over time and you will lose out on a large prospective audience. Let's just say its forcing business owners to bring out the creativity and not just be a regular vendor hollering for sales.
An online marketing agency are well versed and experts on keeping the balance between selling your product through storytelling, so the sale does not seem to "pushy" to your audience or drive them away.
5.       Once a user has liked your page, he will keep getting updates
Another interesting tweak in a user's power is his ability to choose not to see all of the posts from a particular page. This means that if your content is not interesting enough, or users think it is disturbing, offensive or plain useless, they will opt out of seeing them on a daily basis. This again leads to reduced publicity and a weak Facebook page.
6.       Plain images and text suffice as Facebook marketing posts
Do not be content with Facebook status updates that contain text only or re-used images. Videos are the most popular form of digital content watched by users.
The views and duration of videos watched from your page will shoot up visibility. More than 50% Facebook users watch at least one video every day.
7.       Tagging other pages is like giving them free publicity
Unlike electronic media (largely the television), this is not true for Facebook. Its algorithm actually promotes and ranks those posts higher which link content from other pages to their posts.
This brings in more creativity and acceptability, both of which are appreciated by the user, and hence Facebook. It doesn't have to be a competitor's page that you link but simply an informative source that you reveal to your users. Remember link building always helps!
8.       There is no need to update content every other week
If you are the kind of Facebook marketer who is re-posting content over and over again, it's time to stop. Both Facebook and your current and prospective users/readers will find out over time that your creative output is limited to a few posts and chances are they will strike you off the list.
9.      Posting memes is more fruitful than posting anything else
The latest user is keener on memes, no doubting that. But lately Facebook has put a ban on that.
So as a shrewd internet marketer you have to keep your business running and there is no other way to do it but create fresh non-meme and meaningful content that converts.
10.   Posts with comments are usually full of spam.
Your job as a moderator is to filter comments and you need to invest your time in it. Posts that receive a large number of likes and comments are the most popular ones to show up in the newsfeed, sometimes even in succession. So spark a conversation on your post, and you'll have an impressive outreach!
Author Bio: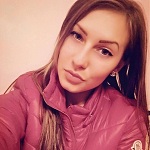 Misha Felicity is pretty crazy about computer games and is normally called a technology geek. She works as a community manager at Brandjaws and covers every aspect of online marketing from branding to blogging and design. Also a Pinterest addict who still does not know how to cook.
Twitter: https://twitter.com/MishaFelicity
LinkedIn: https://www.linkedin.com/profile/view?id=397099039&trk=hp-identity-name
If you enjoyed this article, Get email updates (It's Free)